Cleanrooms provided by Carter-Health are the cost-effective solution to meet ISO-04 to ISO-8 requirements for the medical and manufacturing industries. Designs are customized and very specific to each customer's work-flow requirements and space constraints. Custom layouts not only consider room configuration but also furniture/storage design and ancillary equipment placement. Structural material used is specifically chosen to minimize particle count and microbial contamination.
THE LATEST CLEANROOMS BUILT BY CARTER-HEALTH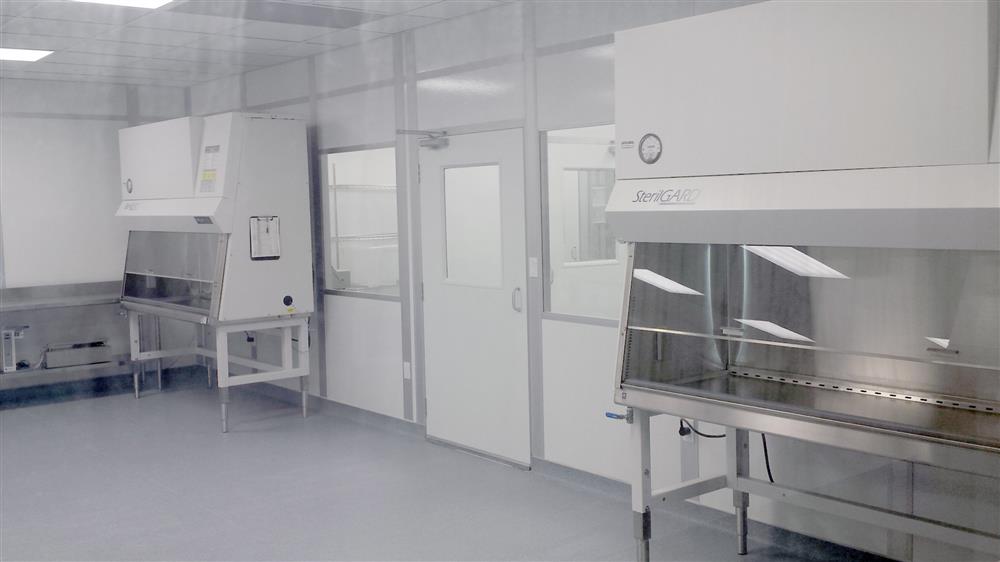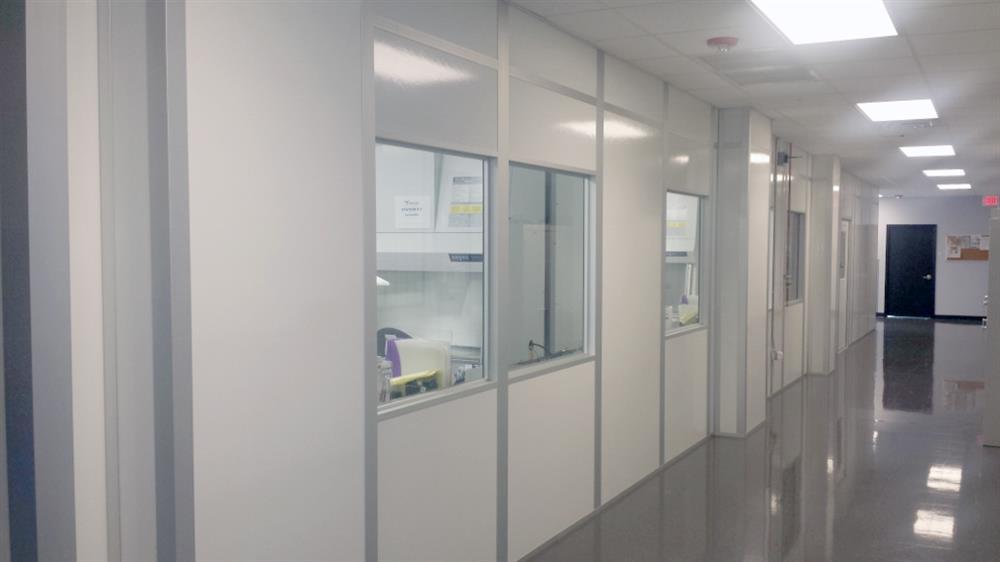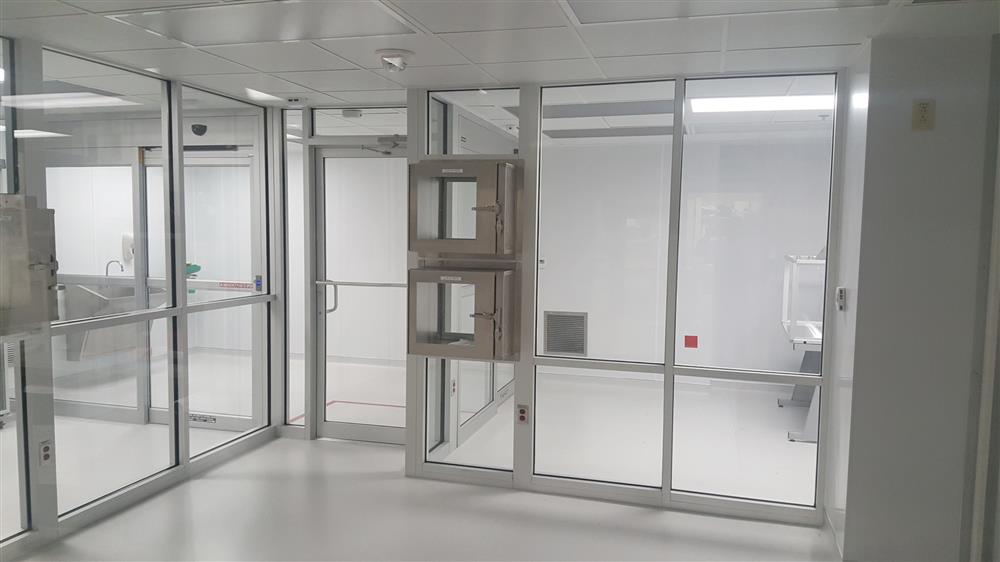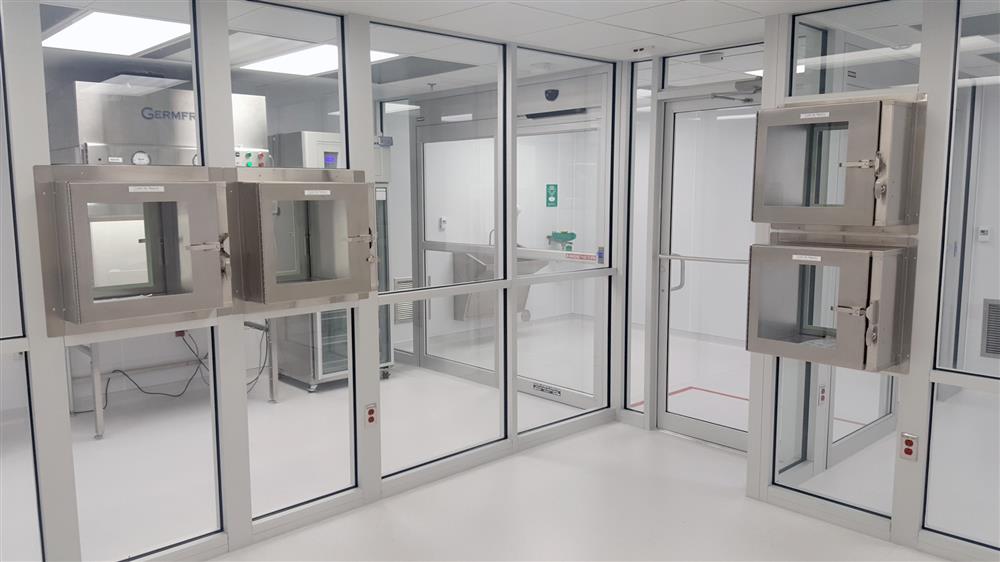 The Aluminum Bio-Clean cleanroom and its components have the ability to be changed in size and on-site and is almost 100% reusable.
All rooms can accommodate either fan powered or non fan powered ducted hepa filters with cleanliness ratings of 99.99% efficiency at 0.3 microns.
Room-side replaceable hepa filters (RSR) is a popular option that allows the hepa to be replaced from inside the room without exposing your environment to un-controlled air quality located above ceiling.
Air flow patterns and room pressurization is controlled with low-wall dampered control exhaust louvers.
Click button below to fill out a Cleanroom Questionnaire
THE PROCESS FOR NEW CLEANROOM DESIGN / BUILD OR ROOM MODIFICATION
Cleanroom Design / Build / Turnkey
Consultation:
Customer questionnaire
Site inspection / survey
Preliminary quote
Meeting with DOP
Preliminary Drawings
Meetings with facilities management
Architectural drawings
EXAMPLES OF COMPLETED CLEANROOM PROJECTS
Before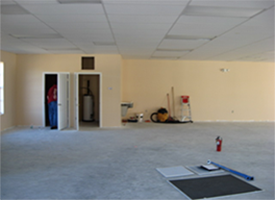 After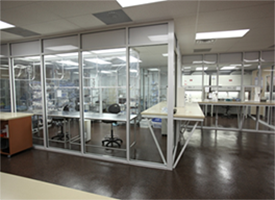 Before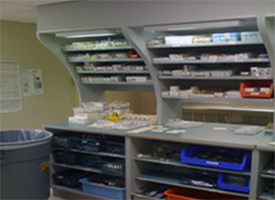 After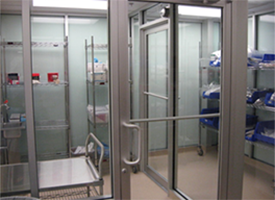 Before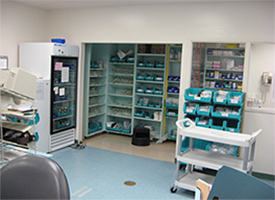 After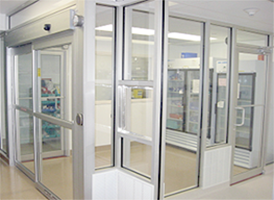 ALL SUPPORT EQUIPMENT IS PROVIDED WITH EACH ROOM INCLUDING
Gasketed Clean Room Grade Ceiling Grid
Hepa Filters (either standard or room side replaceable filters)
Non-shedding Clean Room Ceiling Tile
Sealed /Gasketed Lights
Pressure Gauges (positive and negative)
Stainless Steel Pass-thru Boxes with Interlock
Air Pressure Dampers
Heat-welded Sheet Vinyl Flooring
Guarantee to meet certification
CARTER-HEALTH HAS BUILT OVER 500 CERTIFIED CLEANROOMS OVER THE PAST 10 YEARS
With over a decade of experience in the design / build of pharmacy grade cleanrooms, we have successfully completed over 500 in virtually all 50 states across the U.S. These consist of Acute Care Hospital System Pharmacies, Home Infusion, Medical Manufacturing and Compounding Pharmacies.